We have a new Optometrist…
Ruth is our new superstar optician! She's a Glasgow lass with a wealth of optical experience (16years at Boots Opticians).
She loves a bit of colour and has already found herself these amazing Theo glasses: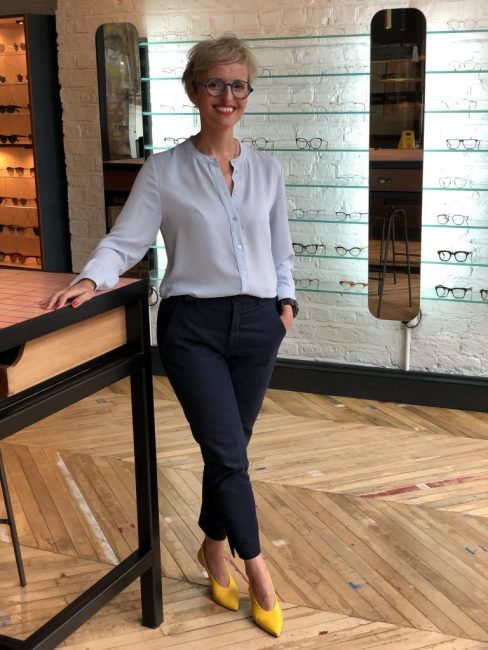 She's a 'coasty' and walks her dog Columbo on the beaches of Tynemouth. After one month at GREY ST. it feels like she has been here forever. We love her and we are sure you will too!
Paris trip
With a keen eye for fashion, Ruth came to Paris on our frame finding mission. She loved getting involved with the team and helping choose some fresh new eyewear to bring back to the toon. More details of our Paris trip will be coming up on our next post…
You can book an eye test with Ruth now https://www.greyst.co.uk/contact-us/
103 Grey Street
Newcastle upon Tyne
NE1 6EG
T: 0191 260 5450
E: hello@greyst.co.uk
Opening Hours
Monday 9.30am to 6pm
Tuesday 9.30am to 6pm
Wednesday 9.30am to 6pm
Thursday 9.30am to 7pm
Friday 9.30am to 6pm
Saturday 9.30am to 5.30pm
Sunday Closed
It could be you…
GREY ST. is a fun place to work. If you are passionate about incredible eyewear and can give amazing service, it could be the place for you. Please send in your C.V. to hello@greyst.co.uk. We read them all!