This time last year we had just finished our store make-over. We absolutely love our new space and we hope you do too!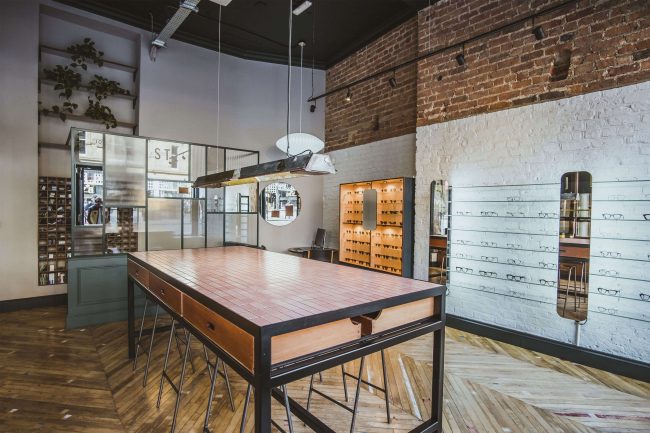 The Central Arcade
Our huge side windows offer a great view down the historic Central Arcade.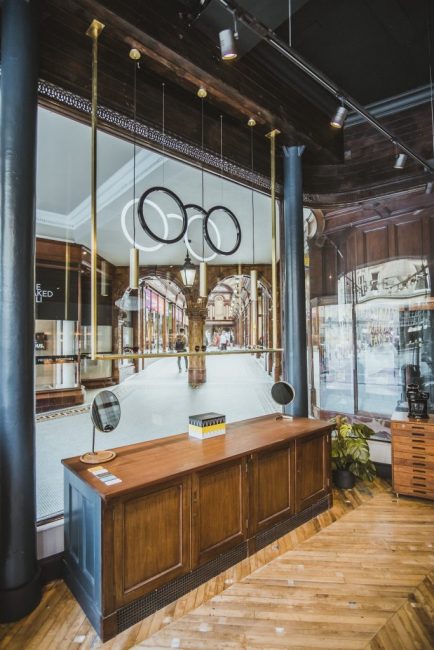 Frames galore!
Our reclaimed bureau and dentists drawers provide room for hundred's of amazing frames and sunglasses!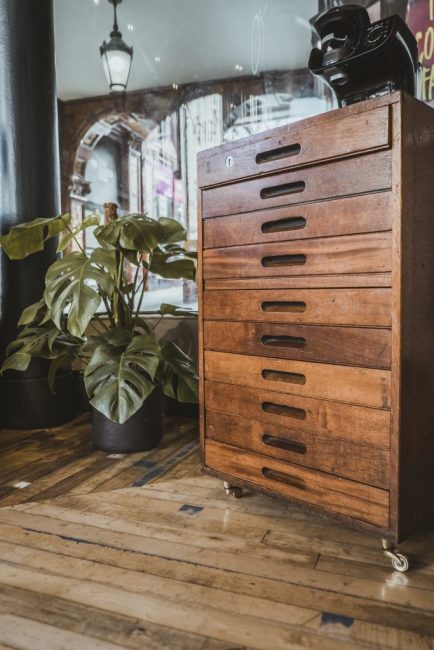 Hanging out!
The new store has a Manhattan feel and we love hanging out here!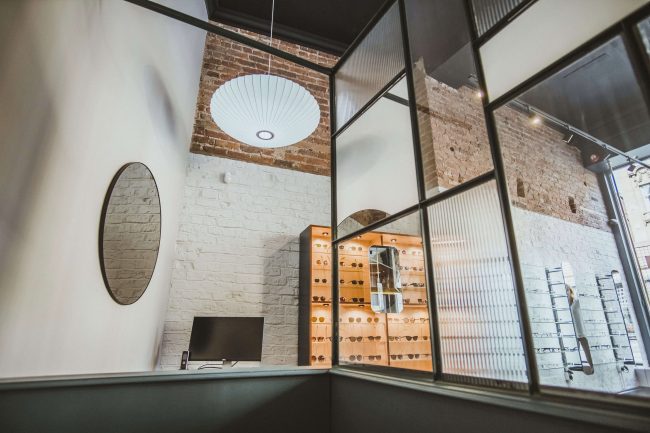 Finished View from Grey Street:
So here we are! Come and pay us a visit sometime! We are right at the top of Grey Street, near Grey's monument.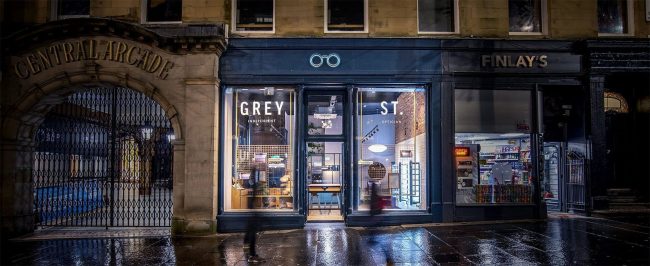 World Class Eyewear
We are proud stockists of the leading independent eyewear brands from Europe and across the world. For a really special pair of glasses that you cannot wait to put on your face, look no further!
We like to do things a little differently from most opticians. We have so much stock that we cannot keep it all on display! While you scour the shelves to see what catches your eye, one of our frame specialists will make suggestions from our huge array of frames. We like to have fun helping you try on frames and you will end up spoilt for choice!
You can book your no obligation frame consulation here:
https://www.greyst.co.uk/book-an-appointment/