Globally Sourced Eyewear
We constantly seek out the latest and very best independent eyewear.
Learn more about where we source our amazing frames:
Spain
One of our more recent editions to the GREY ST. family are KALEOS from Barcelona. Youthful, uninhibited styles which really pack a punch!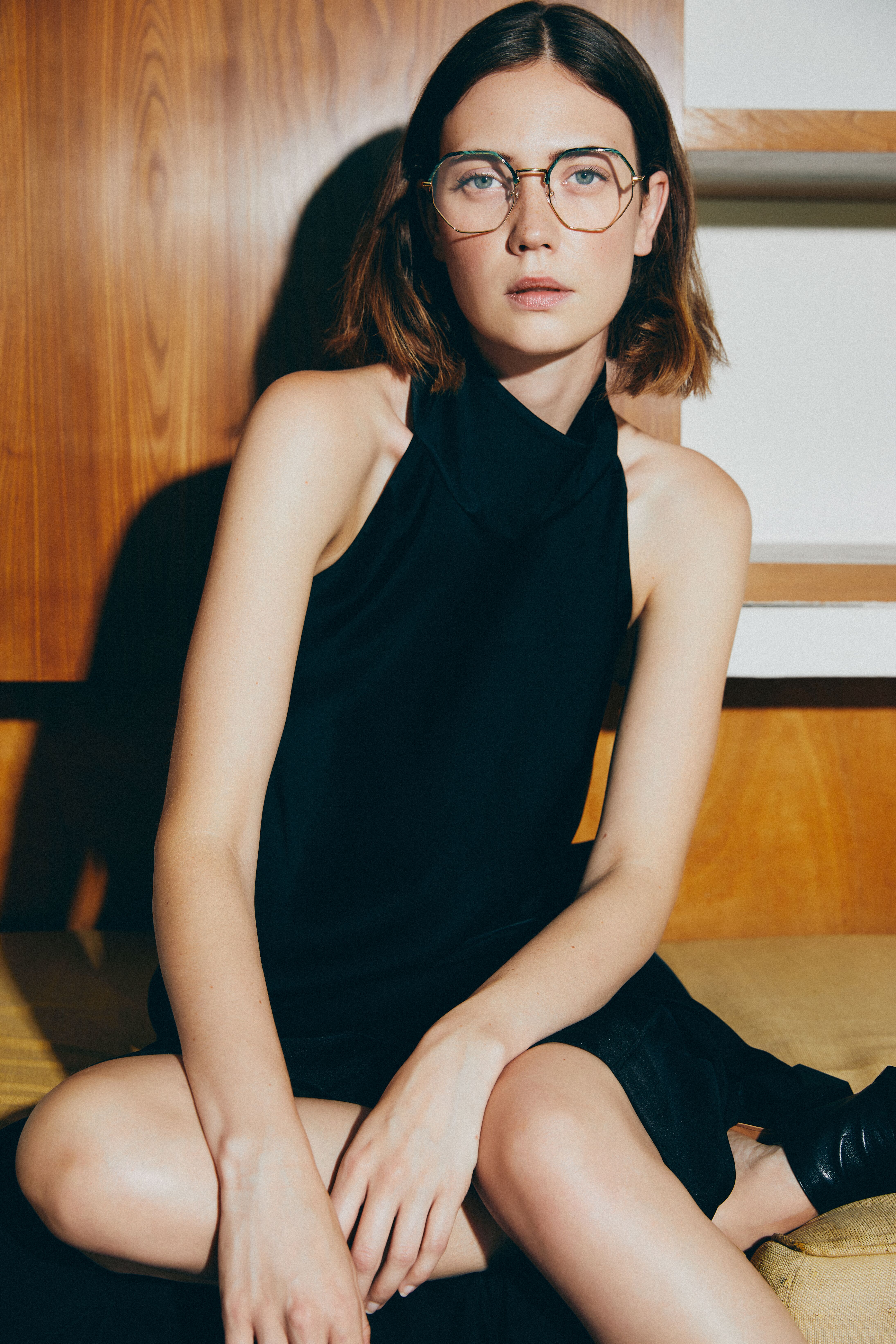 New York
The independent eyewear movement is thriving in New York. The Loft trade show is ever-expanding with niche eyewear collections. Rachel flew over to check it out! She discovered a brand who manufacture eyewear in a workshop in the Brooklyn Army terminal. A small team of skilled craftspeople who lovingly hand finish each and every frame. We are very proud to bring them back across the pond and be the very first LOWERCASE stockist in the whole of Europe!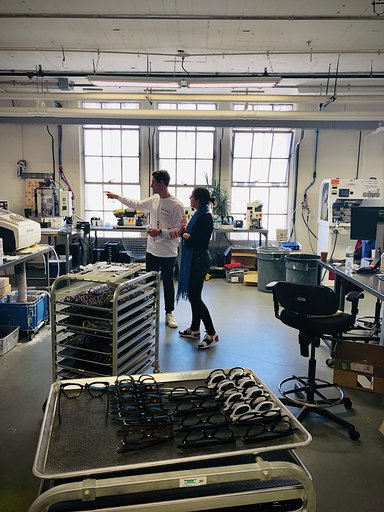 California
The laid back, west coast vibe is strong at GREY ST. The Californian style guru's seem to get the timeless, classic shapes just right! We were the first to bring you Oliver Peoples and then GARRETT LEIGHT. Now Larry Leight (founder of Oliver Peoples) and Garrett have collaborated for the very exclusive MR LEIGHT collection. Made with only the finest, most resilient materials, and handcrafted with meticulous attention to detail.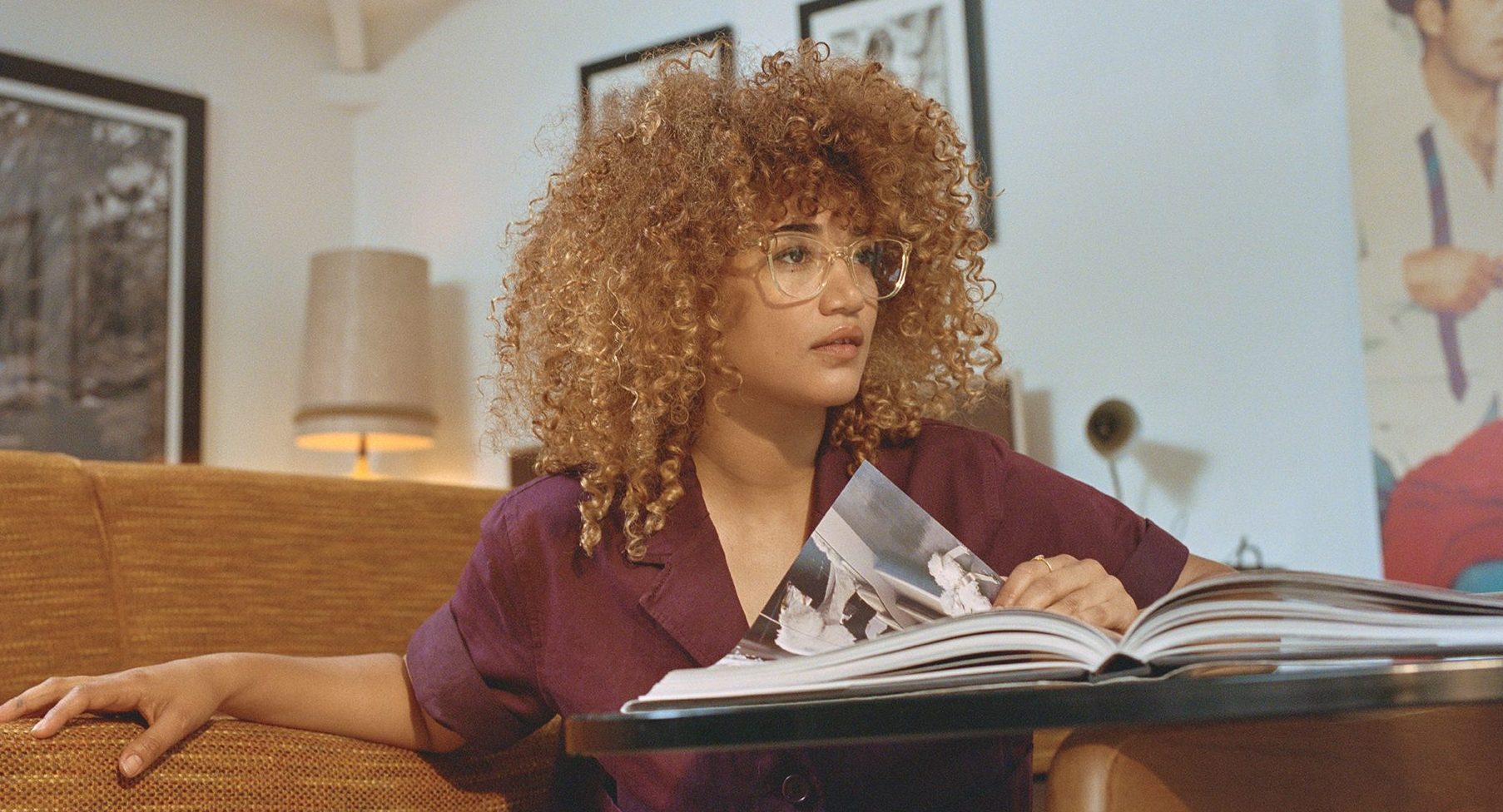 JMM are the showstoppers!! Jaques Marie Mage is a maker of rare, collectible spectacles that combine historical motifs with precious materials. JMM frames are big, bold and absolutely beautiful.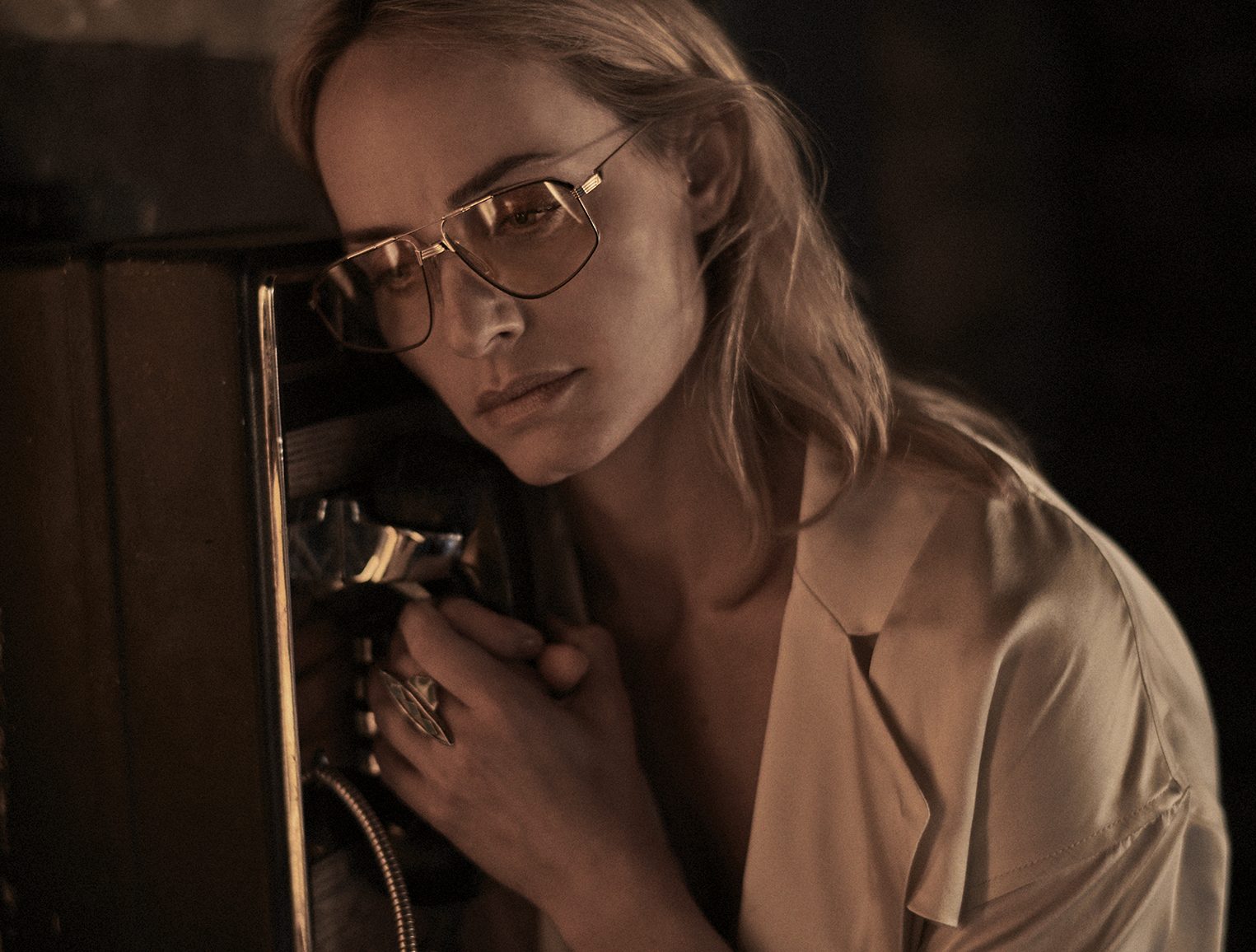 DITA set incredible standards for design and manufacturing. Their collection features feather light acetate and metal frames have unparalleled technical detail.
Finally, L.A. EYEWORKS is our ray of sunshine and happiness! Their frames are immediately recognized for their imaginative use of materials and expressive use of colour!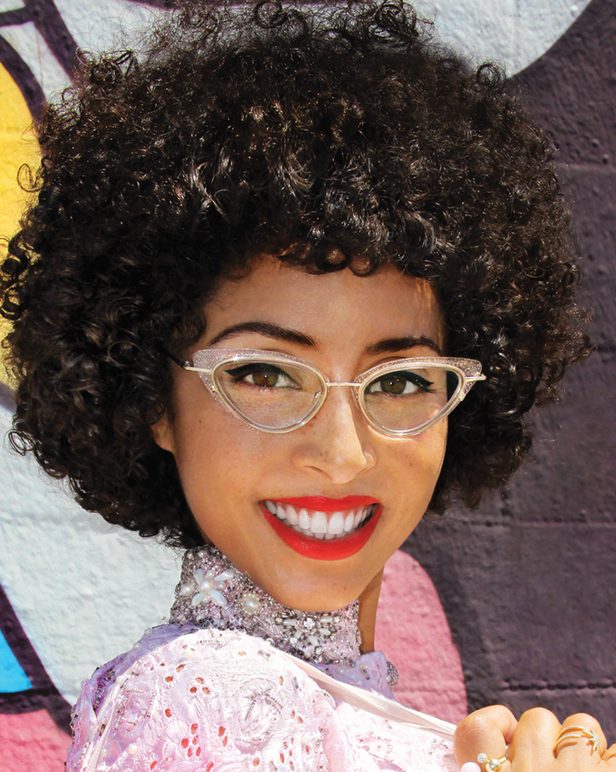 Germany
Uber cool Berlin is the home of MYKITA'S Modern Manufactory. Always driving eyewear innovation and experimentation, Mykita have brought us screwless hinges, groundbreaking 3D-printed design and now the minimalist Lessrim frames. Ask us about their collaboration frames for something really special!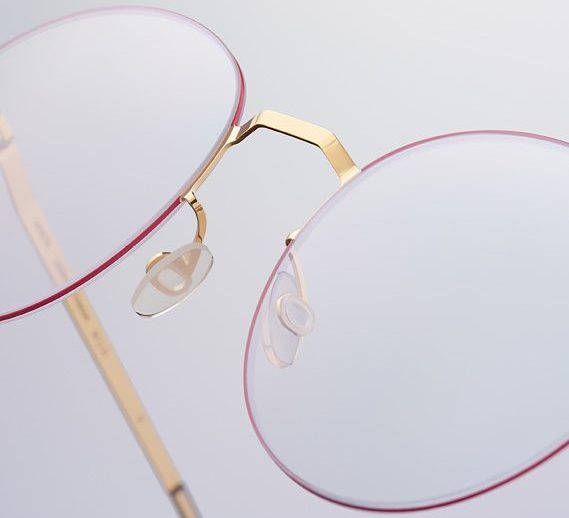 Germany is also home to our good friends REIZ who specialise in beautifully hand-finished acetate of the finest quality. Their colourways are truly stunning, ranging from gorgeous gradients to pure crystals. Each model can be ordered in either matte finish or polished.
France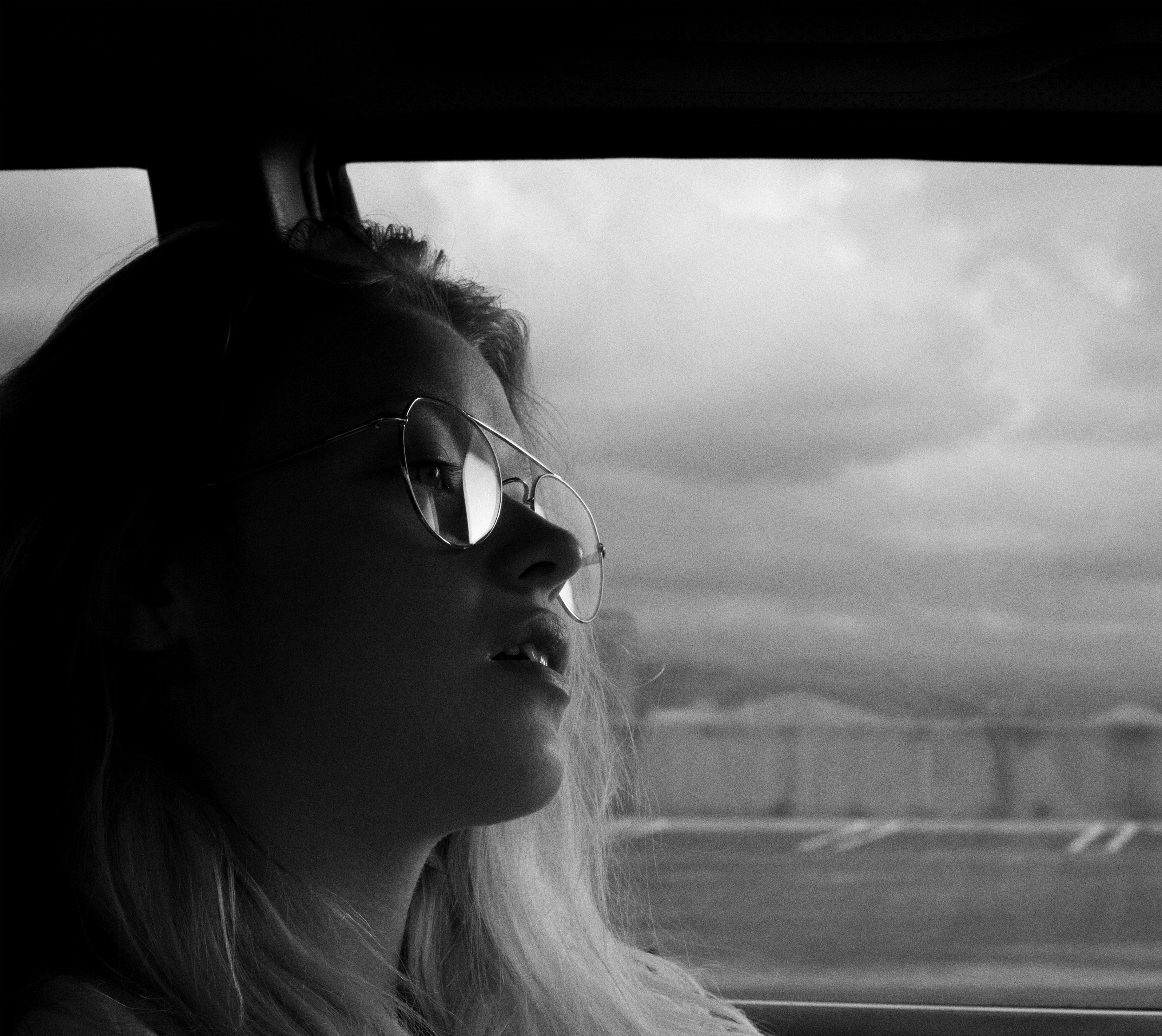 Parisian born Ahlem Manai-Platt takes inspiration from arts and culture, particularly the Bauhaus movement, to create eyewear with a timeless beauty. AHLEM is committed to quality craftsmanship, eschewing the easy in favour of the excellent. Each of her wonderful frames is named after a different Parisian street or suburb.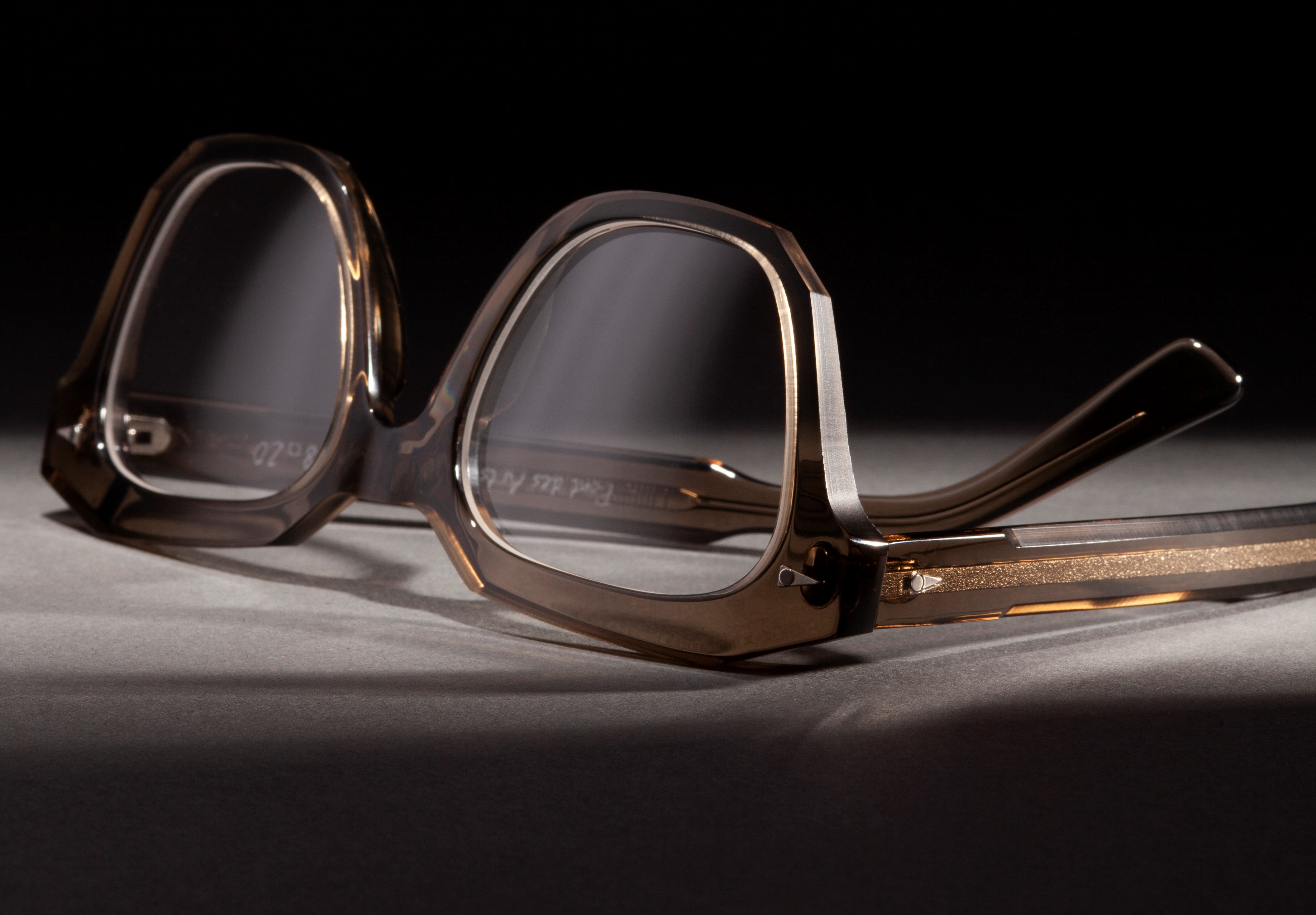 ANNE ET VALENTIN are a long-standing favourite at Grey Street. Whether bold or minimalist, they don't just flatter and complement, they express individuality and personality. That's why we love them!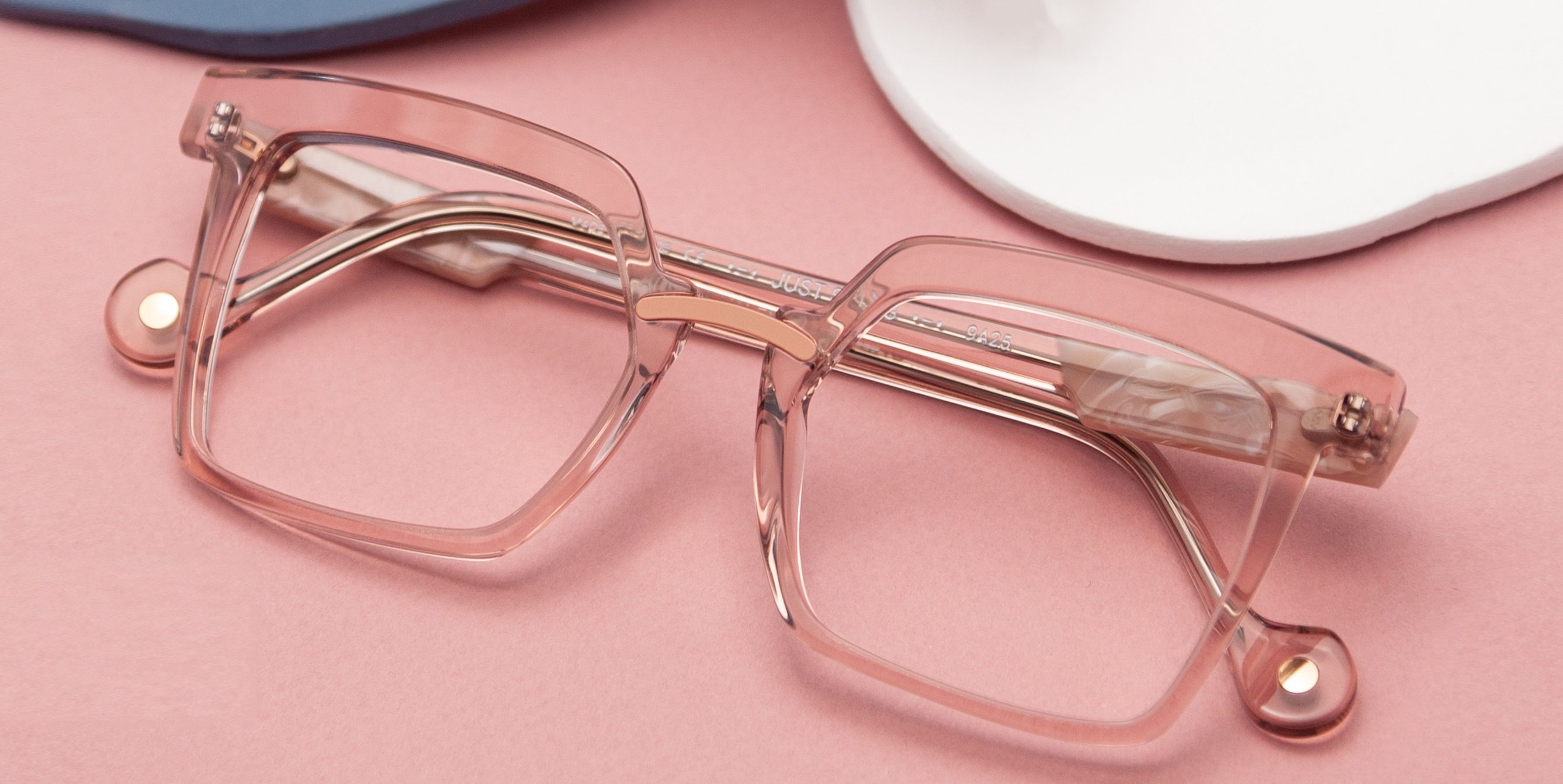 Belgium
Home of beer, waffles and amazing eyewear. This is the fun stuff!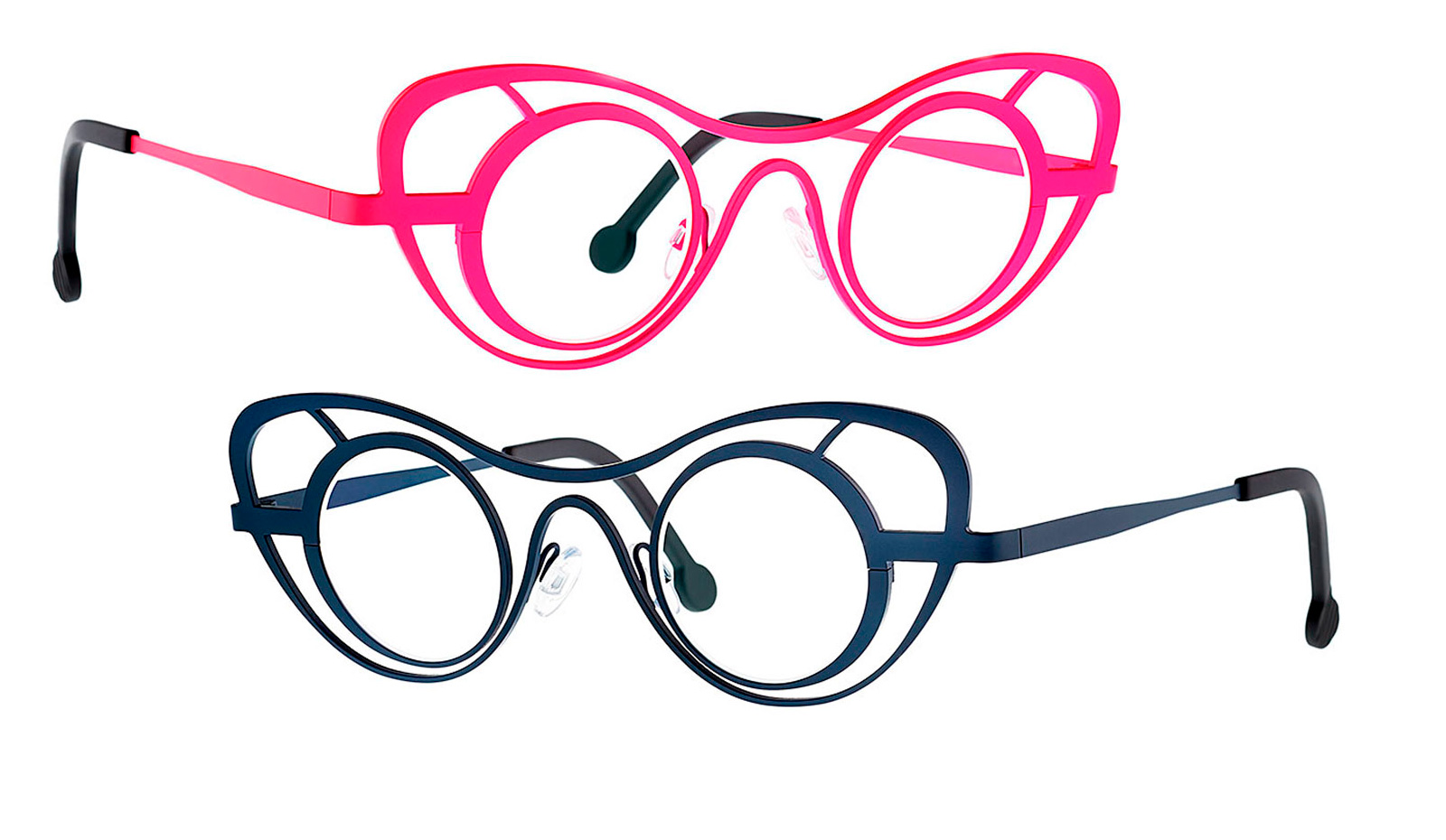 THEO rip up the rule book when it comes to eyewear design. They never follow trends or copy styles; mainstream they are not! Calling all the individualists out there – don't follow the crowd, set your own trend, wear Theo eyewear… and smile when you do!
Denmark
The Danes are famous for innovation, quality, minimalism and clean lines. The standards were set in the fifties and sixties by acclaimed designers such as Arne Jacobsen and Louis Poulsen.
They are maintained to this day by two GREY ST. favourites Ørgreen and Lindberg.
LINDBERG remain classically elegant with carefully considered simplicity. Every frame shows technical innovation and impeccable craftsmanship.
ØRGREEN take inspiration from street culture and extreme sports giving them a more playful, even provocative, aesthetic.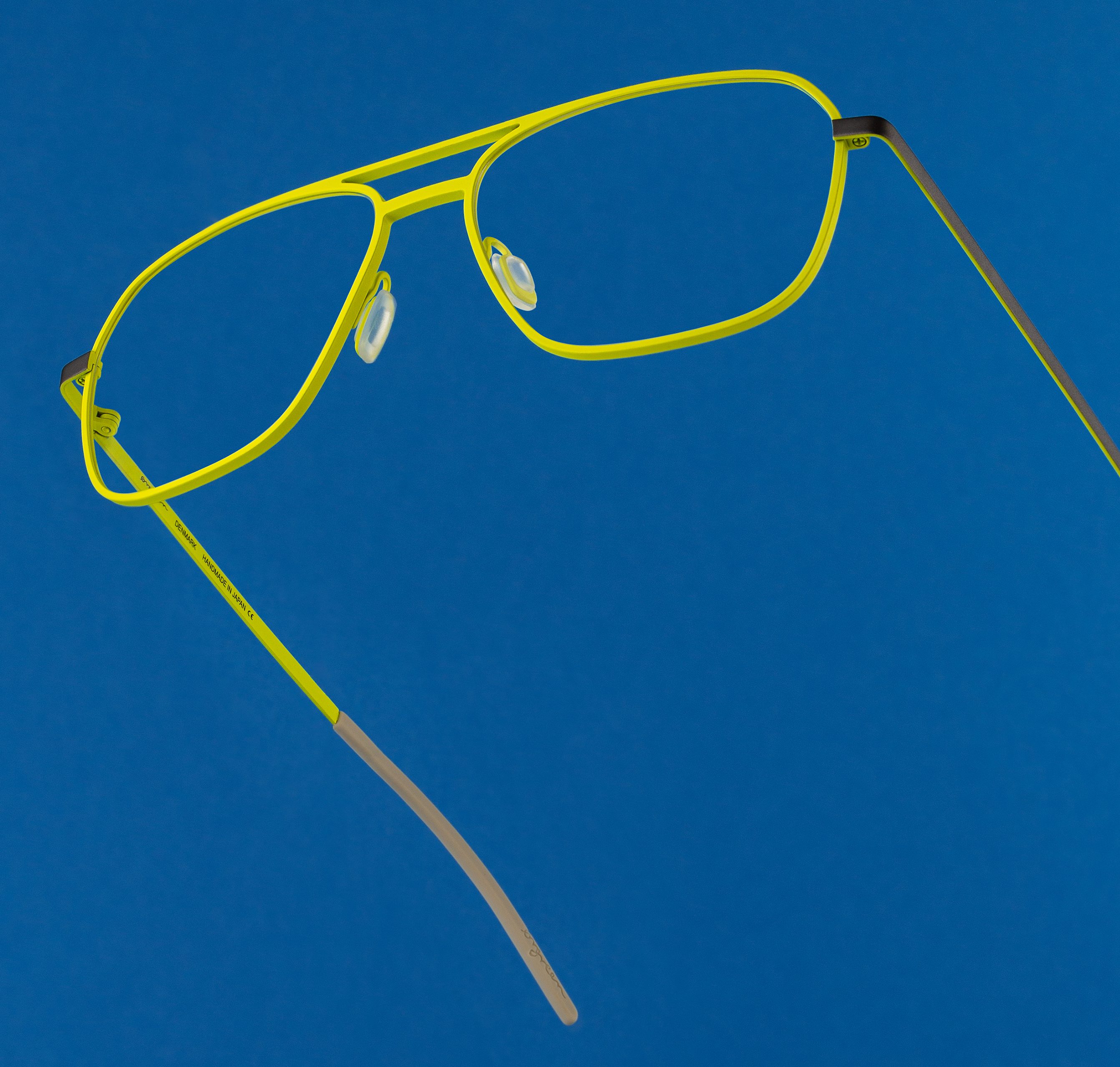 Japan
Japan is famed for its high-quality manufacturing processes. A meticulous attention to detail makes this the number one place for producing the world's finest eyewear.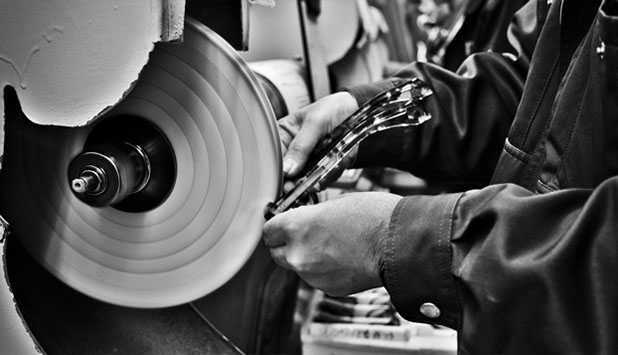 If you want the best, check out our collections by Mr Leight, JMM and Dita. Conceived in California, manufactured in Japan and displayed @GREY ST.!
Japan is also home to the world's thinnest plastic spectacle lenses. If you've been told "it's not possible", "it won't look good" or "it may be too heavy", come and talk to us about Tokai lenses.
Hawaii

Fisherman Jim Richards started selling sunglasses on the beach in Maui, Hawaii in 1980. From these humble beginnings, Maui Jim was born. All MJ sun lenses have polarising, glare reducing, colour enhancing technology, making them amazing to look through! They are a must for beach holidays, driving, skiing, golf, cycling, running or just looking good!
Hungary
In 1999, budding frame maker Zachary Tipton discovered his father's vinyl collection and had a Eureka moment… Up-cycled vinyl makes awesome eyewear!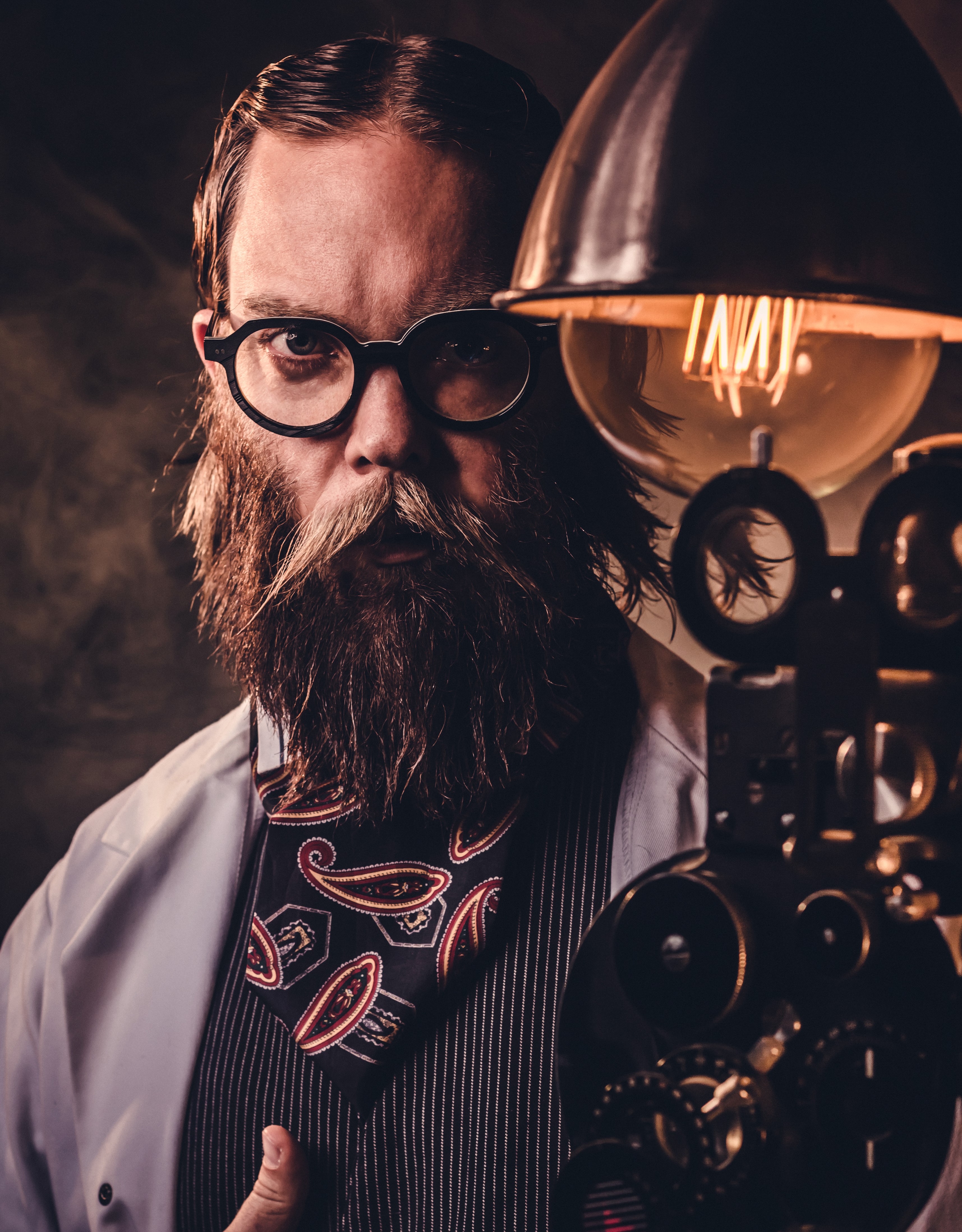 Organic, fibre based cellulose acetate is bonded to vintage vinyl to make completely original, and very cool, glasses and sunglasses. The individual grooves of the record make each Vinylize frame unique. They are handcrafted in the Tipton factory in downtown Budapest.
China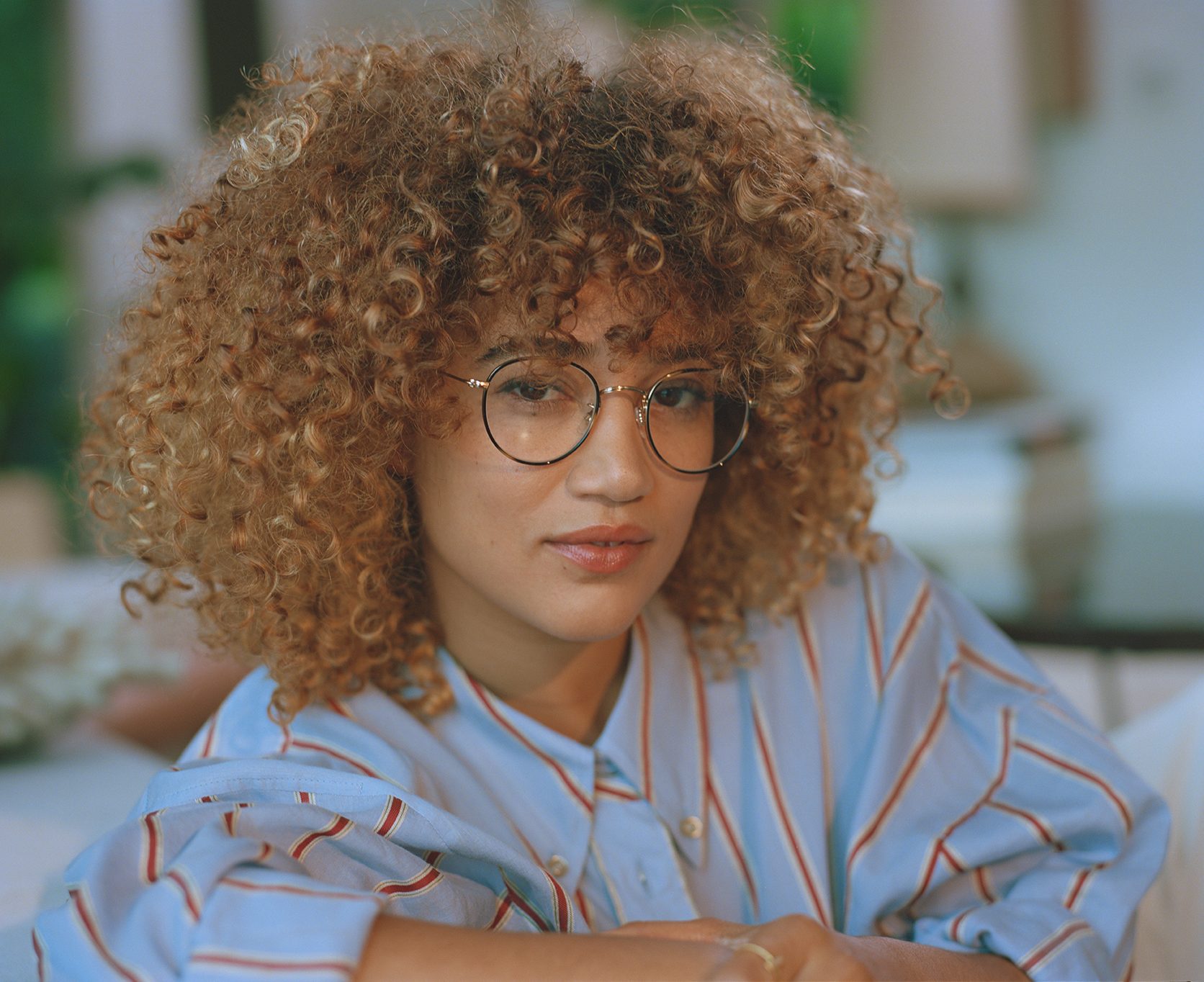 Garrett Leight flies the flag for Chinese eyewear production and is proud of it. Having tried most other places he considers China to be the best! They use ethical factories who pay well and provide great working conditions for their people. They are efficient, use modern technology and the cost of goods allow Garrett to create value for his customers.
There were a few raised eyebrows in 2011 when Garrett launched a luxury eyewear brand with "Made in China" on the arm. Now sold in over 300 stores in 35 countries, we think he knew what he was doing!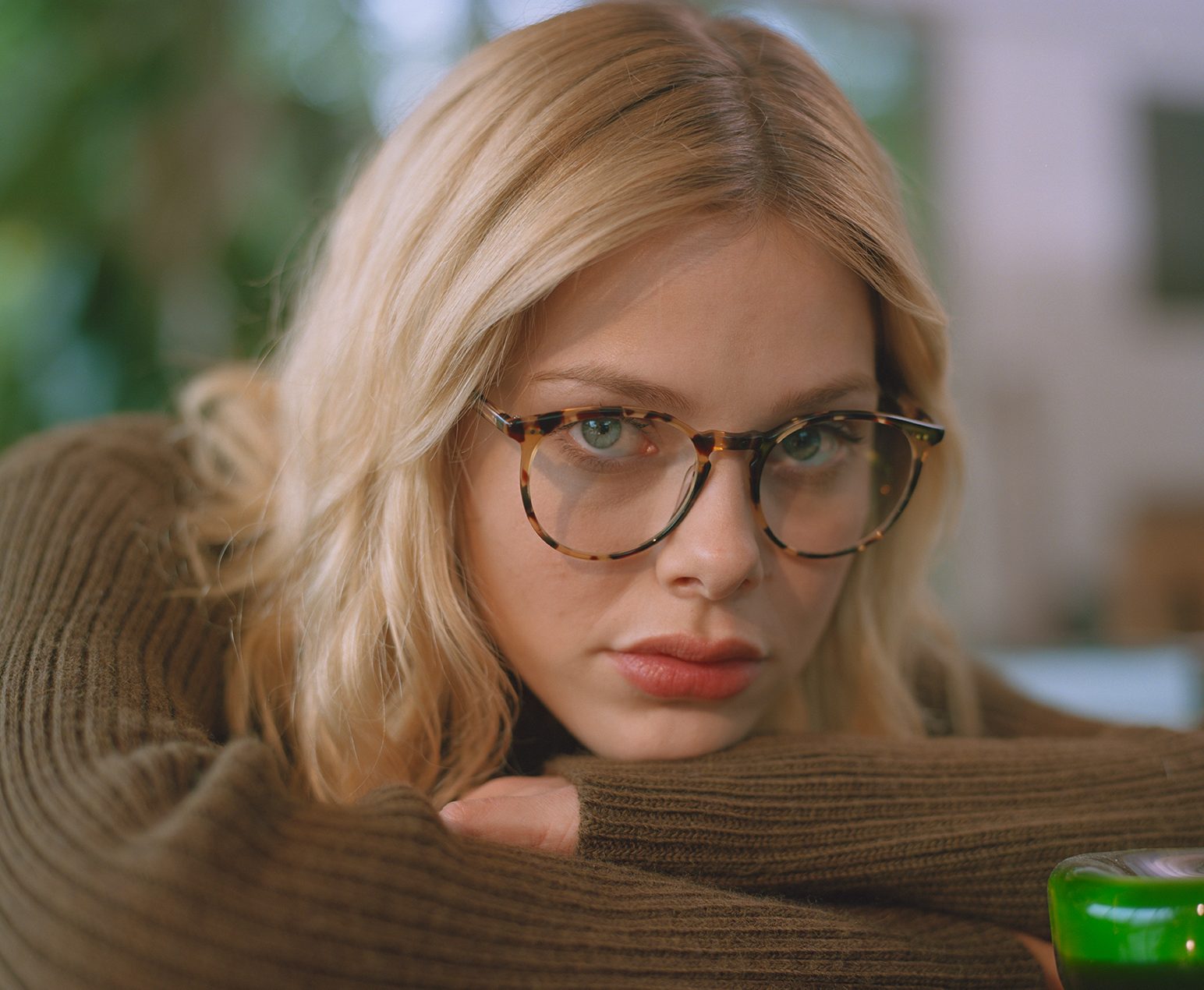 Italy
The Italians have unrivalled eyewear heritage having created the first glasses (as we know them) in the 13th century. Many of our GREY ST. frames start life in the Mazzucchelli factory in northern Italy. They've been leading the way in high quality acetate production since 1849!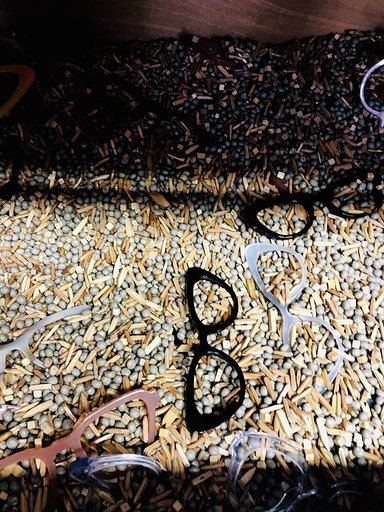 Grey Street, Newcastle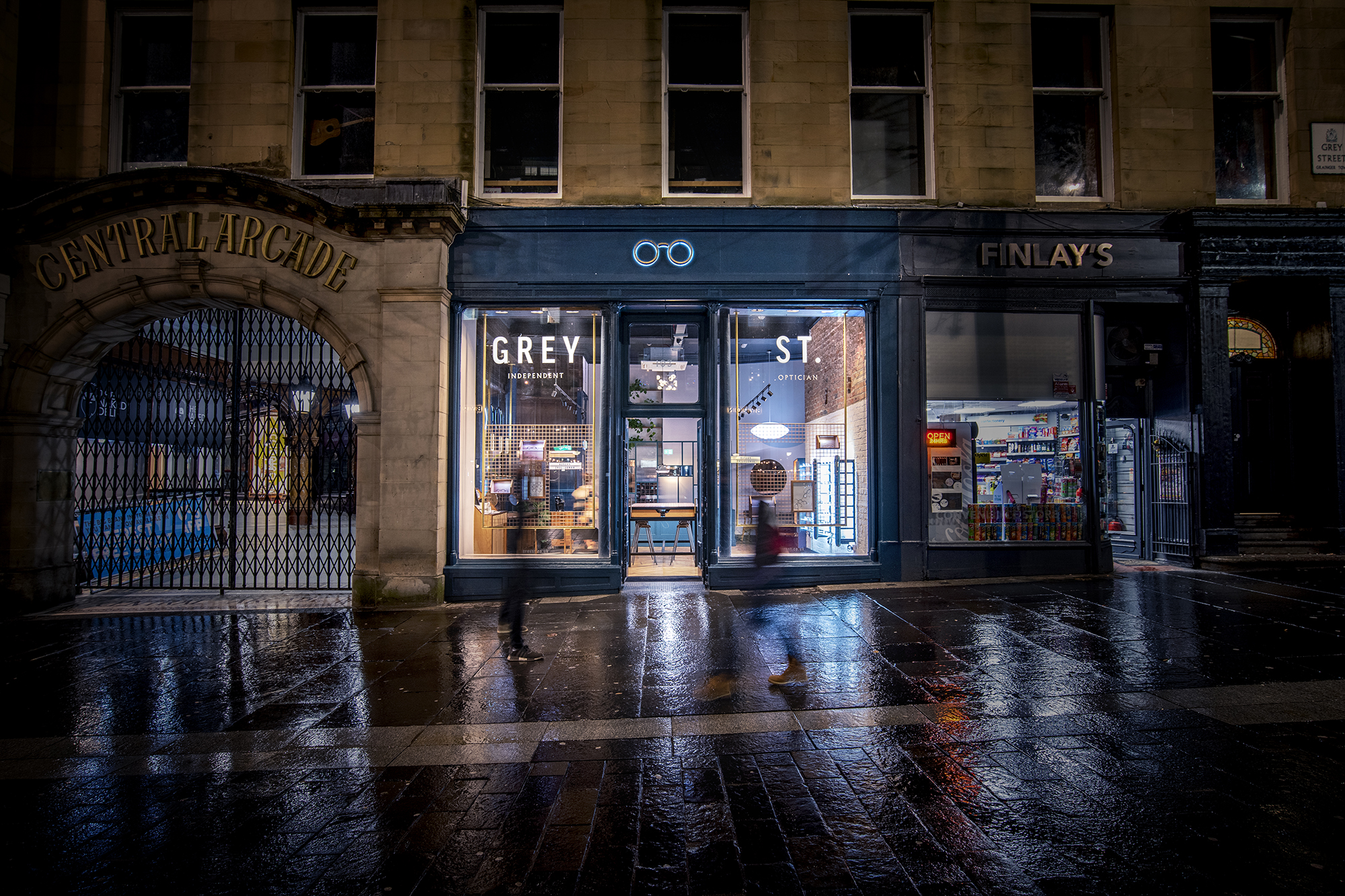 The mecca for amazing independent eyewear! An iconic Georgian street, a stylish boutique, a discerning clientele and an enthusiastic team of eyewear aficionados!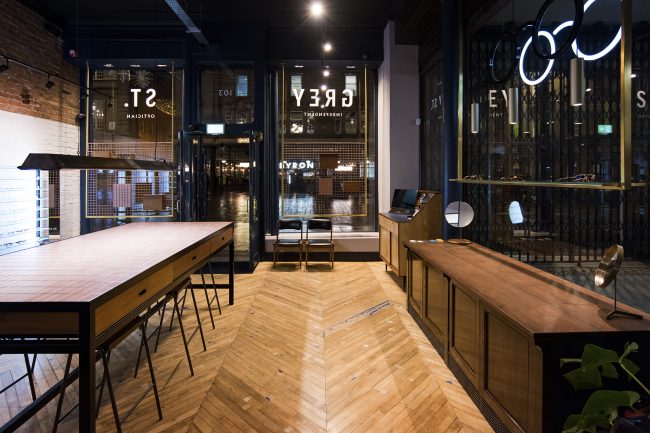 Come and pay us a visit!