Three cheers for Laura!
Great news, Laura has passed her exams and is now a fully-qualified Dispensing Optician!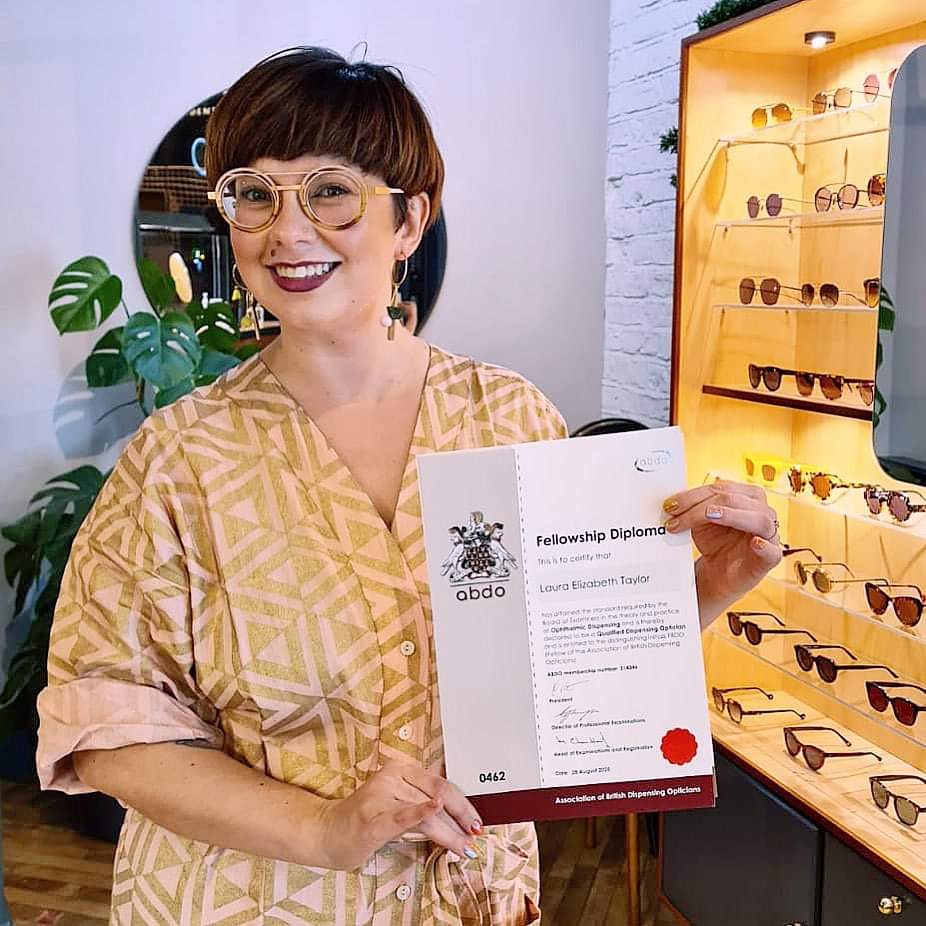 "I'm so happy and proud to have qualified after four years of hard work!
I couldn't have done it without the encouragement and support of our lovely patients, and the whole GREY ST. team.
Thank you all!"