Introducing Haffmans & Neumeister: an independent eyewear company built on 20 years of pioneering design…
More than 20 years ago, Philipp Haffmans and his design partner invented a whole new way of manufacturing frames.
Unlike the conventional process of soldered and screwed metal parts, these new designs were cut from a single sheet of 0.5mm stainless steel. The steel was then formed into shape and assembled.
With this simple and ingenious idea, the pair revolutionized the eyewear world forever!
Over the years, these prototype designs were constantly developed and technically perfected until Haffmans & Neumeister was born.
Here on Grey St, we're passionate about seeking out the latest and greatest in the world of eyewear, and bringing the very best back to the people of Newcastle. As we approach our 15th year we're proud to be partnering with a collection as focussed on perfection as we are.
In 2016, after having previously established some of Berlin's best-known eyewear brands, brothers Daniel and Philipp Haffmans and their long-time partner Jean-Pierre Neumeister, founded Haffmans & Neumeister.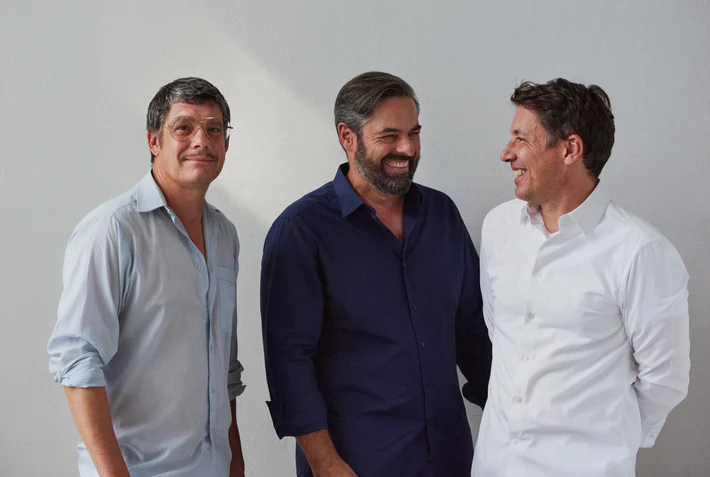 Haffmans and Neumesiter's aim is to apply their wealth of experience into developing products with technical solutions, surpassing industry standards.   Their streamline approach to design is centred around minimising unnecessary material wherever possible, while adding as little as 0.2mm of substance in other areas, to create a structural form that is perfectly balanced in both its wearability and durability.
While this may seem insignificant to some, it is this attention to tiny details that set apart Haffmans and Neumeister from their contemporaries.
As well as pioneering flat metal design, the brothers are also responsible for the first "screwless hinge" technology. This concept has since been replicated by eyewear manufacturers around the world.
For Haffmans and Neumeister, they have refined the process further, to produce something that is simultaneously half as complex but twice as effective.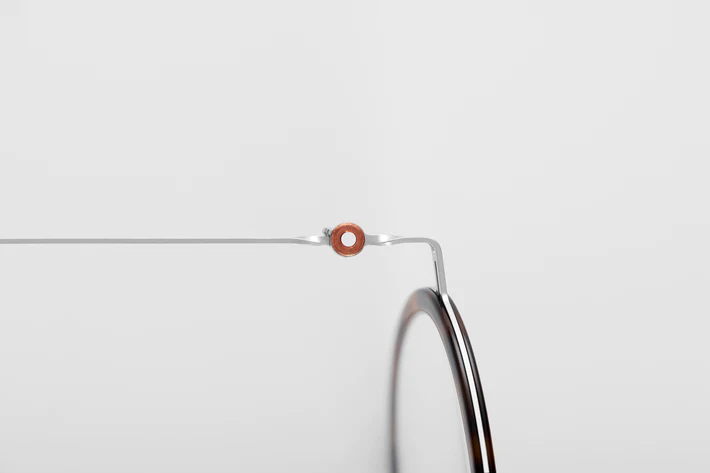 Their eyewear is designed, developed, produced and distributed in-house at their headquarters in Berlin, using progressive technology and sustainable custom-developed practices.
They use recycled materials in many areas of production, such as in their eyeglass case made of leather residue.
Each pair of glasses is handmade with extreme precision and care, inspired by the concept of origami.
When in the right hands, a single sheet of paper can take on a structural quality through just a few simple folds. Following this principle, these stainless steel constructions are beautifully light, yet impeccably strong.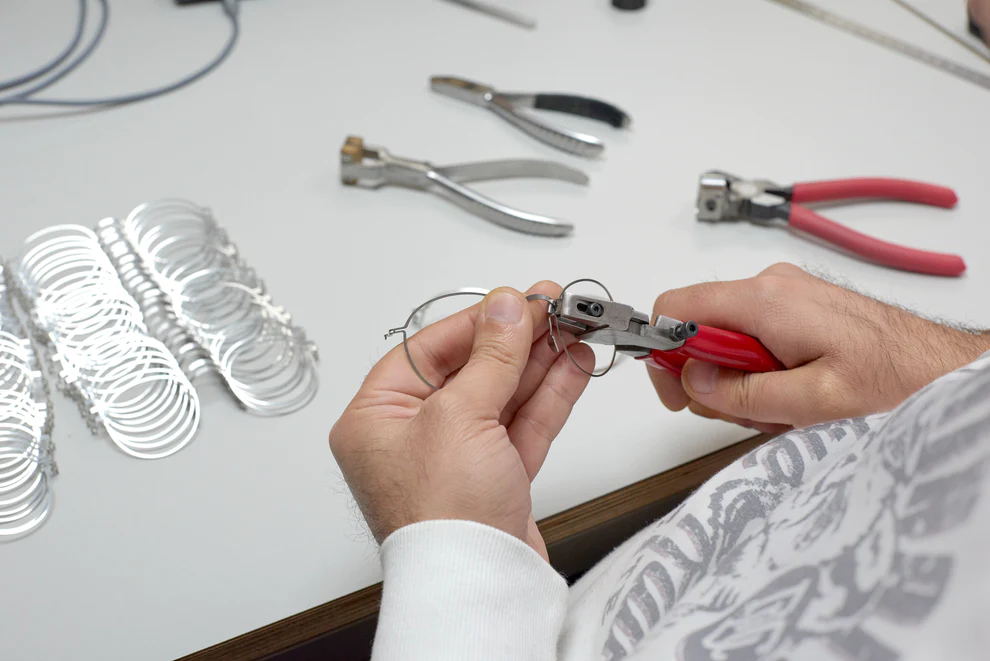 Their collection is comprised of three core families following a logical progression, inspired by typography:
Ultralight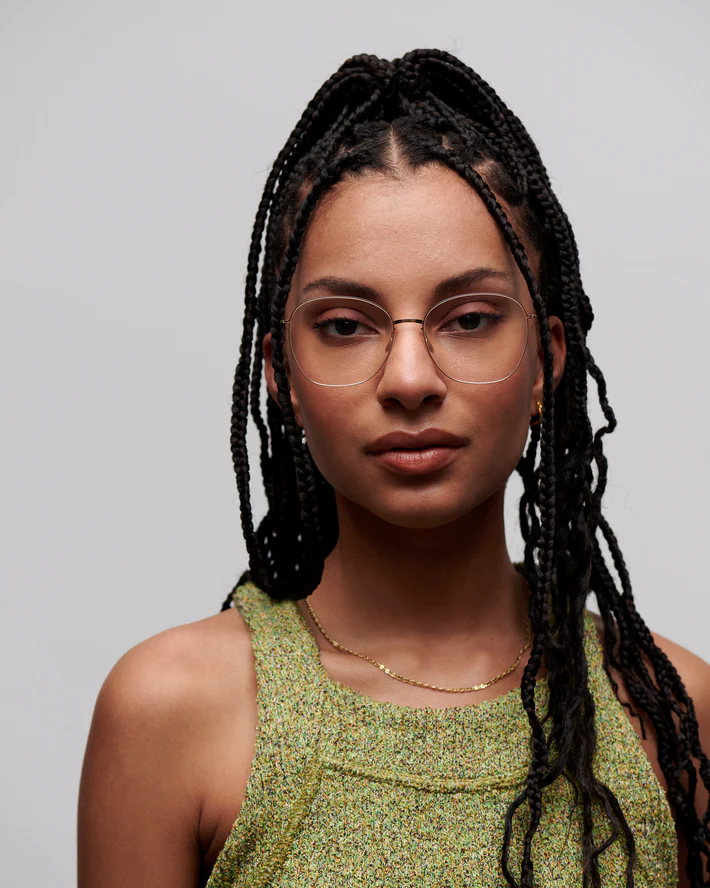 The signature collection
The Ultralight Collection consists of refined forms, reduced silhouettes and minimized weight. Pure and simple, the stainless-steel skeletal design and rivet hinge is the foundation of
Haffmans & Neumeister's exceptional elegance.
Ultralight Plus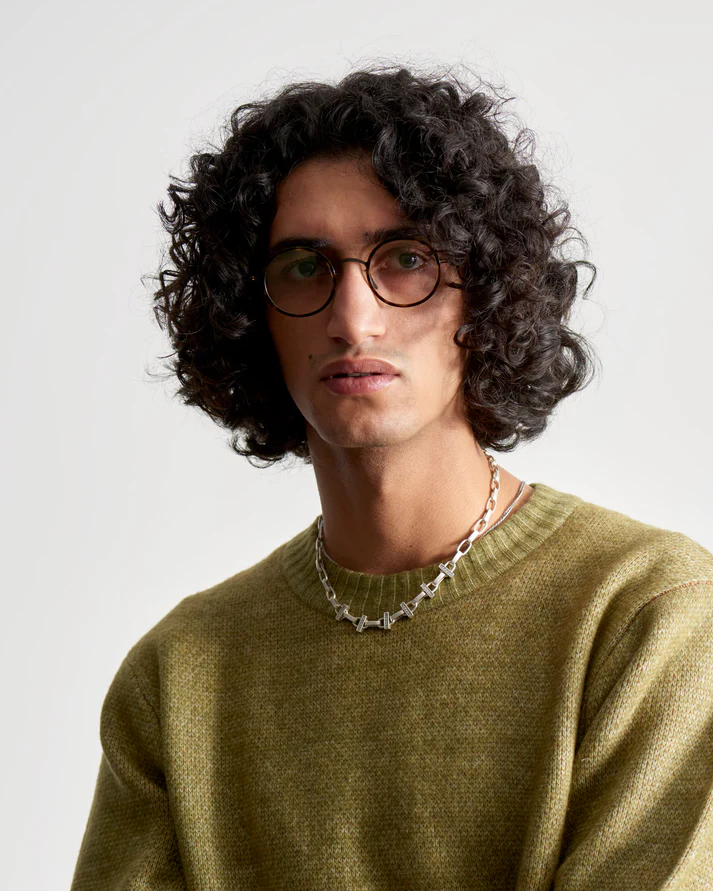 Ultralight plus Acetate
Ultralight Plus takes the flat sheet design of the core collection, Ultralight, and adds Windsor rims to give another layer of color and dimension to some of the bestselling models.
Bold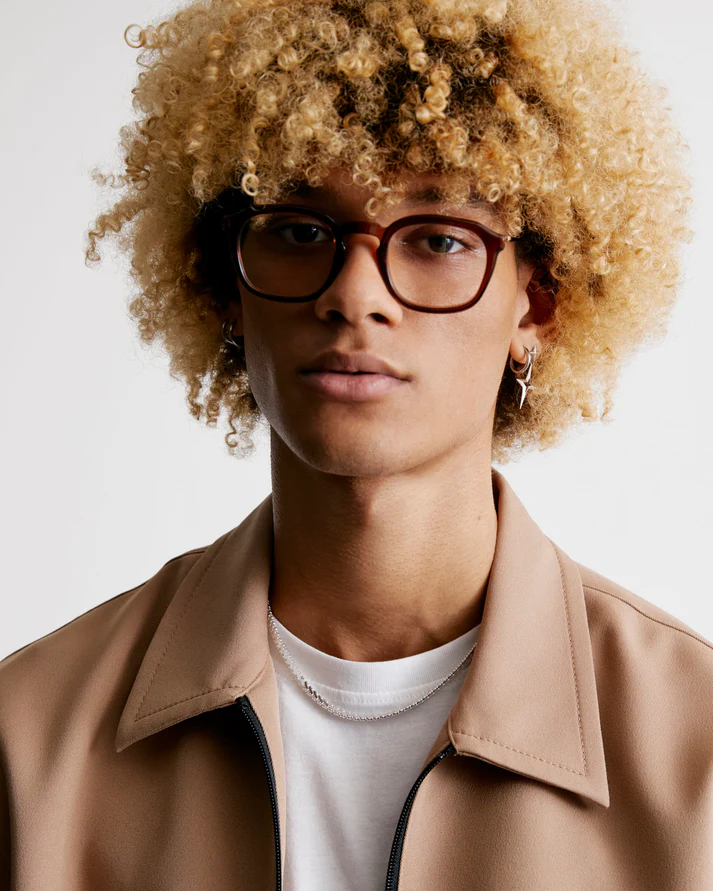 Classic and innovative
Creating a more pronounced look, the Bold Collection further fleshes out the Ultralight structure. Utilizing distinct acetate frame fronts with coordinated temple tips to add bulk and presence.
Whether you like frames that are subtle or statement, there's a frame for every perfectionist by Haffmans and Neumeister.
Get in touch to arrange Frame Consultation and see for yourself!