AHLEM ATELIER
Join us 2nd and 3rd November for a very special event: Ahlem Atelier
All about Ahlem
AHLEM is a luxury eyewear brand Renowned for its exceptional craftsmanship, timeless designs, and commitment to sustainable production.
Founder Ahlem Manai Platt has a remarkable background in the fashion industry.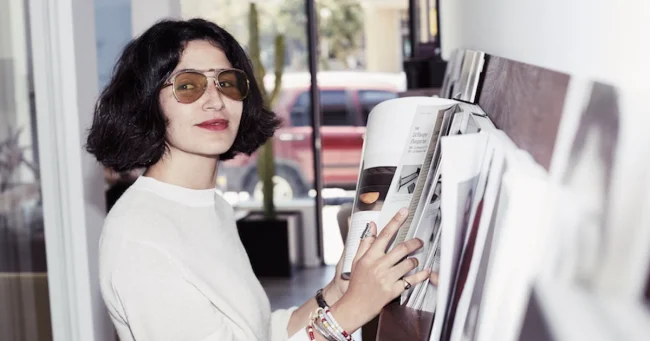 After studying art history, she gained experience at prestigious fashion houses such as Acne Studios and Prada. She founded her eponymous brand after a series of chance encounters…
 "We were with friends at a cafe in Paris, discussing goals, and I showed the group a sketch from my notebook," she says. "The excitement they expressed gave me the guts; the loss of a beloved pair of vintage sunnies shortly thereafter gave me the final push."
Ahlem went on to become a finalist in Vogue's CFDA Fashion Fund and she founded AHLEM in 2014.
We added Ahlem to the Grey St. collection in 2017 as a capsule range of their metal styles. We quickly fell in love with their stunning acetate designs too, as well as the ethos of the brand. The rest is history.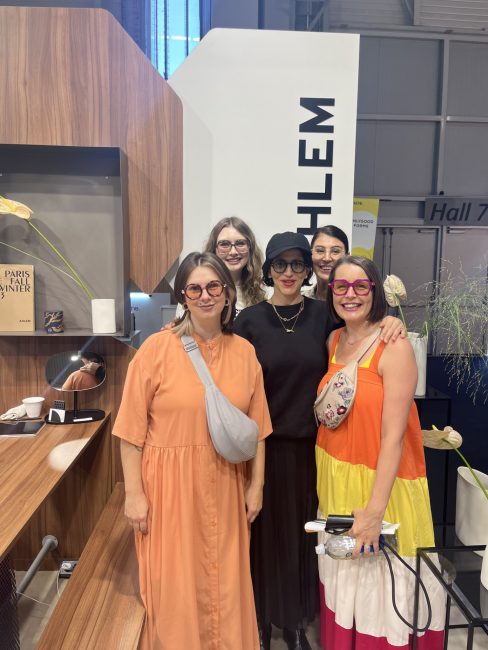 Since then AHLEM has catapulted into worldwide success.  Not only is AHLEM a favourite of Grey St. followers, but they are also admired by famous faces and fashion icons: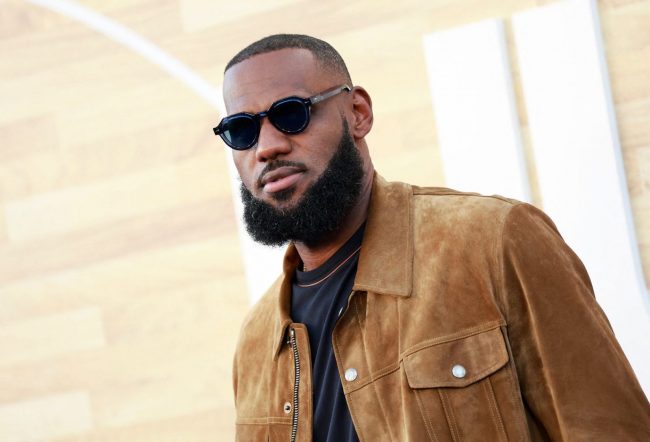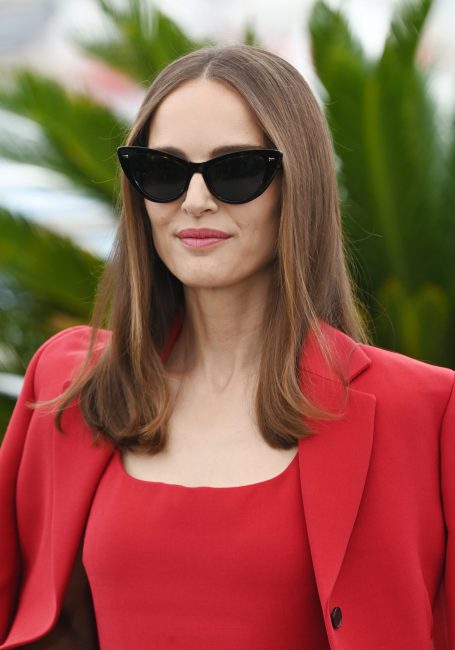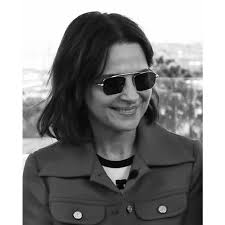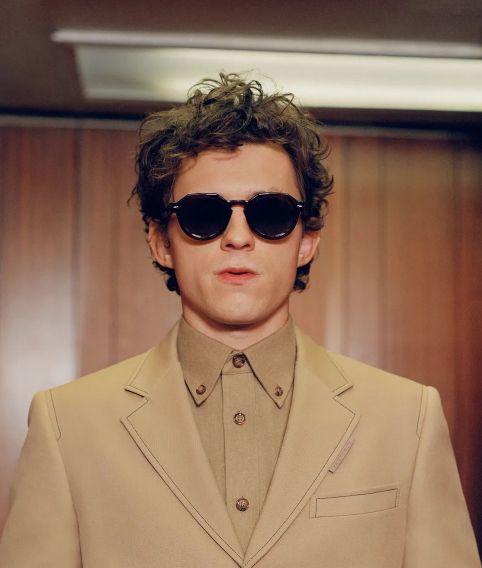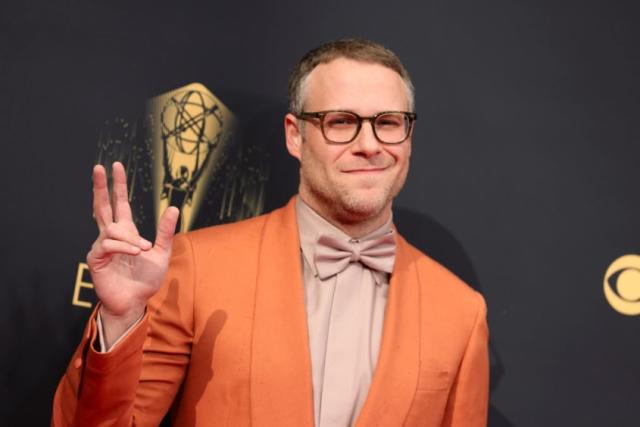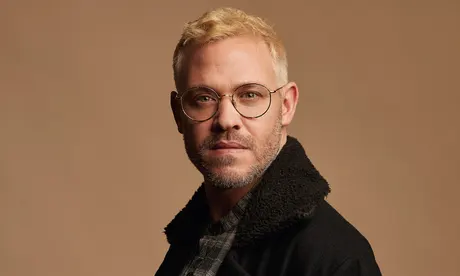 AHLEM have recently collaborated with VOGUE to create a custom sunglass frame. They have also been featured in GQ, Elle, Financial Times, Mens Health, Monocole and many many more
The Process
AHLEM may be famous for their exquisite designs, but this attention to detail is also extended to their craftsmanship. AHLEM source materials from the most reputable and sustainable suppliers available to market. From plant-based acetate and naturally non-toxic titanium to recyclable, eco-friendly lenses, they firmly believe that honest, Earth-friendly ingredients make the best and longest-lasting products.
Each piece is handmade in France in small batches to achieve an unparalleled standard of quality.
Their acetate temples are raw cut by hand, with a matte finish. They celebrate the imperfections that come from raw cuts of one-of-a-kind slabs and unique colourways.
"We are committed to delivering exceptional eyewear created with pure concepts, honest materials and heritage techniques. Our award-winning frames are handcrafted in France and Japan with uncompromising attention to detail and quality."
The Paris Line
"The Paris Line" FW23 sees Ahlem return to her roots. It is the first collection entirely conceived and produced in France following the designer's transatlantic move back to Paris. The lines running throughout the collection symbolise continuity and the certainty of being established in one place.
AHLEM's organic shapes surpass trend. She believes that objects of timeless design and superior quality are always relevant. There truly is something for every face within this superb collection.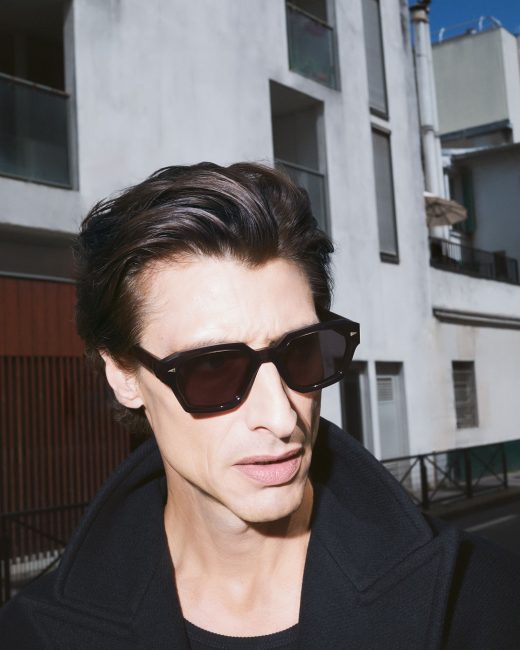 GSO becomes AHLEM ATELIER
On 2nd and 3rd of November, we are honoured to host AHLEM ATELIER: A showcase of Ahlem's FW2023 collection. For just two days we will be in possession of the ENTIRE collection from AHLEM. Every exquisite optical and sunglass, in every stunning colourway will be right here on Grey St. for guests to explore.
This will be our first Ahlem event on Grey Street so we are very excited! The champagne will be flowing and we'll have some delicious treats lined up from local French bakery Le Mini Macaron!
Our in-store events are a great opportunity to discover ideas for your next frame. If you see something you love there will be special discounts available on the day.
This event is strictly by appointment only, so please click the link for more information, or to RSVP.